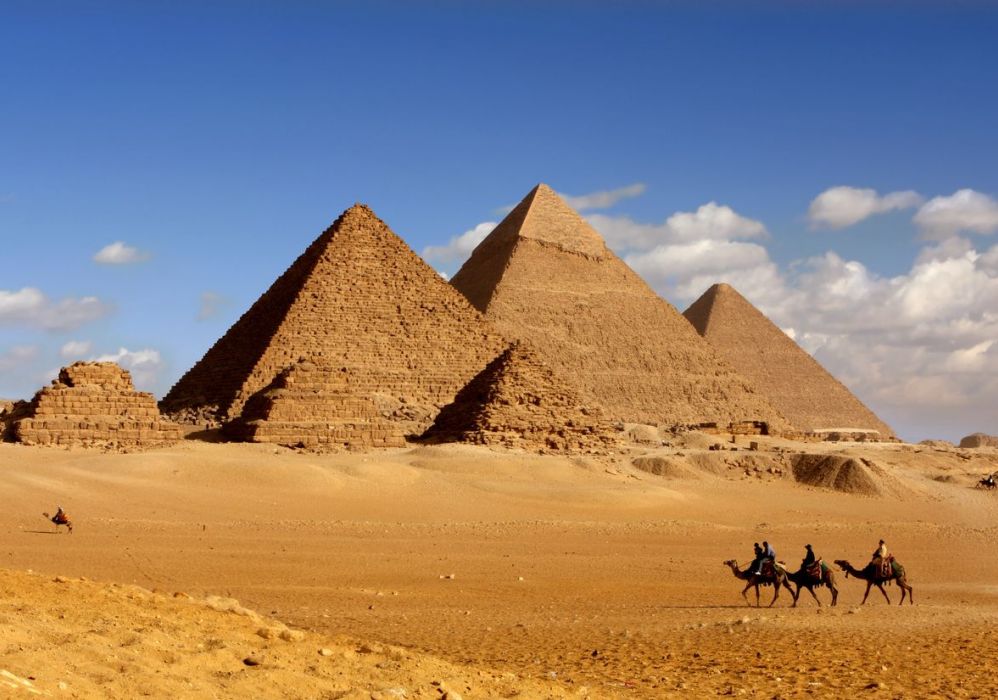 Out of Range Egypt
Egypt, the land that gave birth to the world's first great civilisation needs little introduction. The pyramids, the temples, the Nile – the scope of Egypt is magnificent.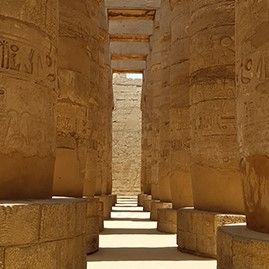 KARNAK TEMPLE
This complex of sanctuaries, obelisks and more has been considered as the most important place of worship in Egypt's New Kingdom. With the great Temple of Amun-Ra at it's centre, over 1500 years it was dismantled, built onto, enlarged, restored and more. During 1570-1090 BC it was called Ipet-Sut, meaning 'The Most Esteemed of Places'.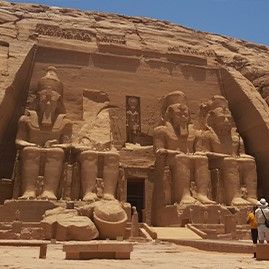 ABU SIMBEL
The rock-cut temples of Abu Simbel are some of the most iconic sites in Egypt behind the Pyramids of Giza. Abu Simbel is made up of The Great Temple of Ramses II, dedicated to the sun gods Amon-Re and Re-Horakhte, and the Temple of Hathor, dedicated to Nefertari for the worship of the goddess Hathor. Nothing can prepare you for the artistry these temples hold.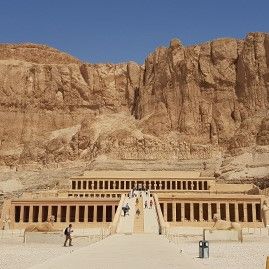 TEMPLE OF HATSHEPSUT
This reconstructed temple heralds from 1473-1458 BC and is dedicated to Amon-Ra, the sun god. This almost modern-looking design was commissioned by Hatshepsut and blends beautifully into the 300m high limestone cliffs behind it, from which it was partially cut. Despite it being vandalised over the centuries, it's restoration has revitalised it into one of Egypt's finest monuments.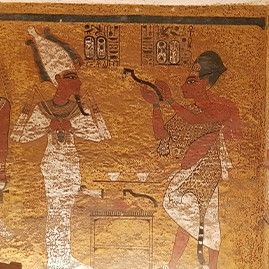 TOMB OF TUT ANKH AMUN
As the only royal tomb that was discovered relatively intact, the Tomb of Tut Ankh Amun is an amazing insight into the ancient customs of this region. Despite the riches that this tomb contained, it was considered quite modest compared to other tombs that had been found, which can only make us wonder what the other tombs found in the Valley of the Kings contained.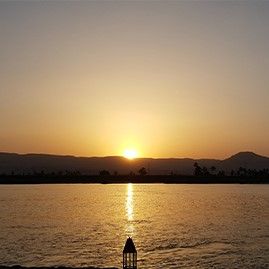 CRUISING THE NILE
The Nile is the lifeblood of Egypt. Without the amazing river it is unlikely that the ancient civilisations that make Egypt so popular today would even have existed. A Nile cruise offers you a once-in-a-lifetime experience in the 'land of the Pharaohs' while sailing down the majestic River Nile between Cairo and Aswan or vice versa.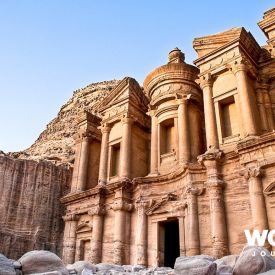 PETRA TO THE PYRAMIDS GROUP TOUR WITH WORLD JOURNEYS
Departs 12 October 2023 | 25 Days/ 24 Nights
From $18,285 per person twinshare
Wandering the Via Dolorosa to the Church of the Holy Sepulchre, standing in front of the mighty pyramids of Giza, sailing the Nile and seeing the glittering treasures from the tomb of Tutankhamun – this exotic journey through the Middle East will also surprise you with some quirky twists in true World Journeys style.
back to top